Fishing and Chartering in Greece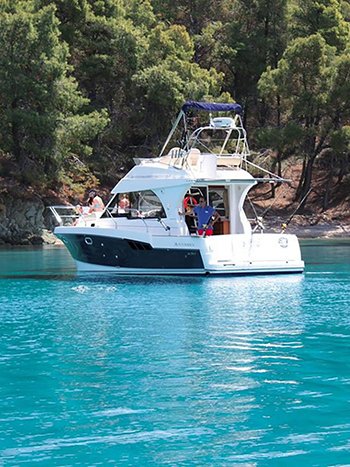 Sportfishing
Fishing Greece operates pioneering and unique fishing charters along Chalkidiki and the Sporades islands. Our aim is to provide you with the best bluewater fishing adventure holidays available in Greece, through the use of the latest technology in boats, tackle, techniques and equipment, combined with stunning locations, outstanding service and great value for money. The locations we visit and services we offer are unique within Greece. Due to our boats and equipment, we are the only team able to offer access to most of the areas we visit.
Chartering in Greece
We are offering you the opportunity to travel by sea and marvel the natural beauty of Halkidiki. You can simply hire one of our boats and explore the magnificent sandy beaches of Halkidiki or the breathtaking little islands. Don't hesitate to ask our staff about our wonderful Mount Athos Cruise, ideal for women since they can experience the mysterious landscape and enchanting aura of Mount Athos from the comfort of our boats.
Our crew will make your holiday more agreeable with its professionalism and kindness.